Les Voiles de St. Tropez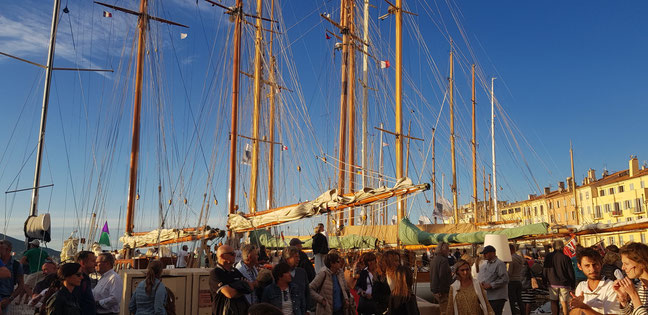 At the end of September for the last twenty years, Les Voiles de Saint-Tropez has delighted the life of all sea lovers.
When 300 of the largest and most beautiful sailing yachts in the world gather in the Tropezian water, this event stays one of the world's greatest sailing events.
A huge spectacle , not just for sporty sailors!

This annual sailing regatta is not to be missed if you love sailing boats and of course sailing! 
Les Voiles de Saint-Tropez's unique combination of competition, sportsmanship and conviviality attracts crews, owners and spectators from across the globe for an action-packed programme of thrilling racing and lively on-land social events. St. Tropez forms the perfect setting for the long-running regatta, which celebrates sailing in all its guises. Every year at the end of September a beautiful fleet of modern, classic and Wally yachts show up to compete in a series of sailing courses marked out in the beautiful Gulf of Tropez. 
There is no other regatta in the world which manages to attract such a varied fleet of sailing yachts and the competitors' ultimate aim is to take home the Rolex Trophy. 
Between the regattas you'll find plenty of excellent seafood restaurants and beach bars. And of course  their are many spectacles going around the harbour of St. Tropez

Au Caprice des Deux
Caprice des Deux is the story of a brother and a sister, who had a common passion: the love of cooking and sharing.
In 2014, the famous Gault & Millau guide awarded the restaurant a second Toque, which was for sure very well deserved! Twentyfive years of happiness and love of cooking, guests can feel that atmosphere every evening.  Our waitress Crystal was incredibly charming so we came back three times during our Holiday!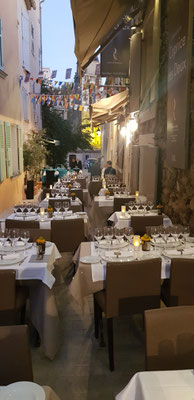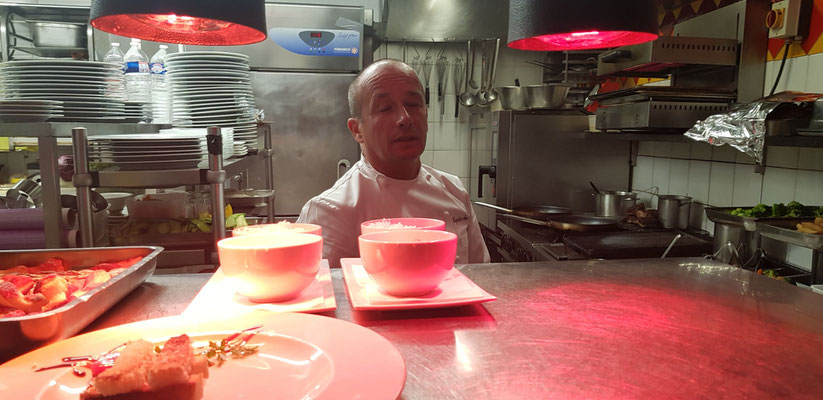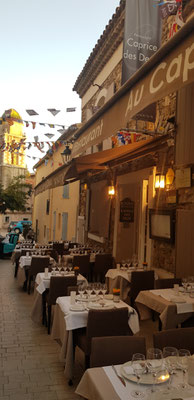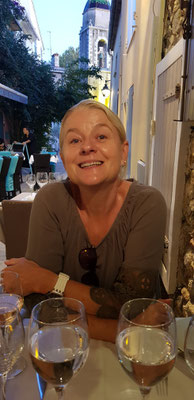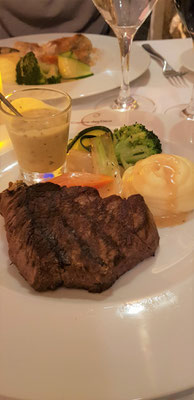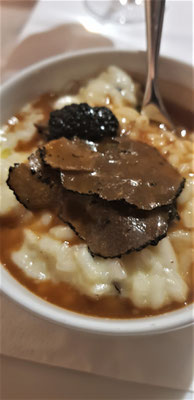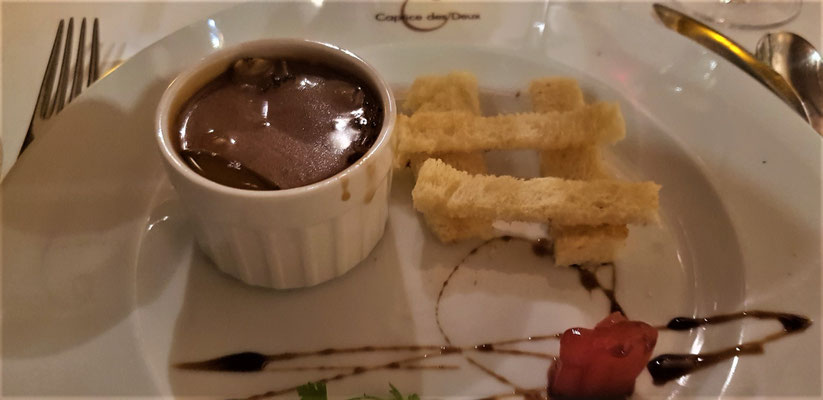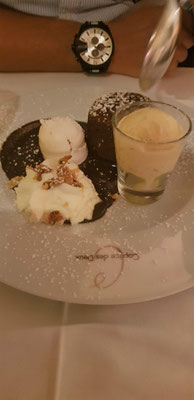 La Vague d'Or
With three Michelin stars, Five Toques and a 19/20 Rating by Gault & Millau, Chef Arnauld Donckele invites guests on a fantastic food journey between land and sea. Arnauld's Cuisine is a rustic journey through the Mediterranean, celebrating the deeply rootes traditions of the region.  Unfortunatly the service is really stiff and might not display the wild heart of Chef Arnauld Donckele.  It seems, the French Riviera didn't t realise, that worldwide, professional Chefs such as René Redzepi, Sergio Herman or Claire Smith  celebrate nowadays an innovative kitchen, though in an informal modern and fine dining setting, which also encludes a professional  but still natural service .
Le Schpountz
This is a casual nice restaurant for a lazy lunch! The location is at the top of the old town just below the Citadel.
The mains such as moules and fish stew are simply divine. In terms of price/value this is one of the best choices in St Tropez. The service is excellent and efficient even though the restaurant is usually quit full.

La petite Plage
The legendary L'Escale restaurant has recenlty received a facelift and becomes La Petite Plage on the Port of Saint-Tropez.
Always feet in the sand but in a brand new authentic decor with warm and natural notes of wood and wicker, the spirit is chic and cozy, ideal for a friendly moment. In the kitchen, the menu, signed by the Michelin-starred chef and best worker in France ERIC FRECHON, offers a fresh and modern summer kitchen with Mediterranean accents. Also a cocktail bar on the shaded terrace. At nightfall, the musical atmosphere will make you experience the warm nights of Saint-Tropez.

Hotel des Lices
SMALL LUXURY HOTEL AT THE HEART OF SAINT-TROPEZ
Different from the sterile stereotype hotels, Hôtel des Lices is a very charming choice in the heart of St. Tropez! It has a very lively atmosphere, during our stay of course it was packed with lots of sporty sailors, due to les Voiles de St. Tropez. Being near to the unmissable Places des Lices guarantees a constantly changing show where boules players get together every night. It's just a 5 minutes stroll to the old port, so the location is really unbeatable!