Definetely not just about Paella!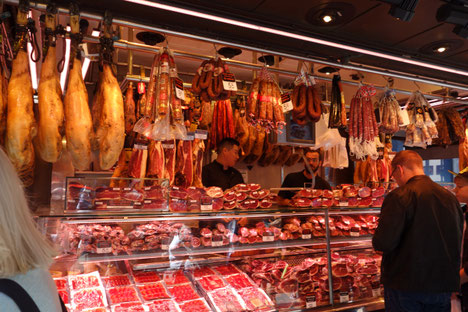 If you are looking for a vibrant cultural city, go to Barcelona!
Gaudi's legacy is spread over the whole town and their are several food markets and still, if you want to relax head down to the sea and enjoy dinner in one of the great seafood restaurants.
Get some Impressions of this very lively city

 see Gaudis famous famiglia Saggrada or Casa Battlò
go to the St. Josep la Boqueria Food Market and try the Spanish Delicacies 
stroll along the Ramblas
go to the Port Olympic
walk along the Beach
go on a boat tour and see the huge Cruise Ships
Barcelona is big, so get around on the Hop on Hop off bus

Restaurants
Go to Restaurant 7 Portes for the best Paella in town!
Head to Agua Restaurant for some excellent seafood dishes.
go for people watching and enjoy some delicious Gambas at One Ocean Club!

Hotel
This 5 star Barcelona hotel  is in an incomparable setting, with exclusive service and facilities. The hotel provides great and small pleasures for a delightful, unforgettable stay. Outdoor swimming pool with views to the city and the port, fully equipped gym with all types of apparatus, sauna, covered parking and piano bar. If you get out of the hotel you can walk along the nice Promenade and admire some really nice yachts and sailing boats!