Best foodie town in Europe!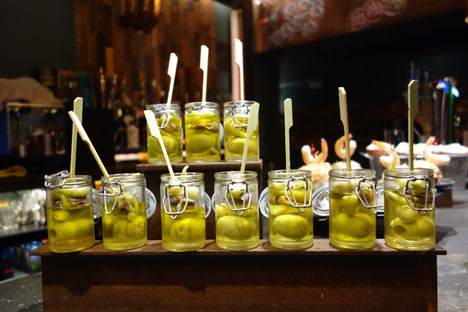 Whether you are looking for some Michelin  restaurant or you'll rather check out the local creative Pintxos Bars, you'll find it all in San Sebastian. This town is home to 16 Michelin starred restaurants!
But also for the Surfer Scene their are some great spots to catch big waves.
This foodie town at the Atlantic Sea is the hot spot for gourmets but also for  passionate surfers!

go shopping along Alameda del Boulevard and Plaza de Buen Pastor
watch the local surfer scene at Playa de Zurriola or Playa de la Concha
the nearby beach town Zarautz is famous for some bigger waves
do it like the locals and check out the creative Pintxos bars in the old town of San Sebastian
This town has so many Michelin starred restaurants, which makes it really hard to decide
San Sebastian is home to 16 Michelin starred restaurants!
Restaurant Kokotxa - Donostia - San Sebastian
Restaurant Kokotxa is one of the area's 16 Michelin stars, and the only one in the old part of San Sebastián. The menu prices are half the price of the two and three-star spots like Mugaritz and Arzak, we had a 9 course menu to a very reasonnable price of 85 Euro. The interior is charming with open windows to the old town and the atmosphere was not stiff at all.
---
Restaurant Xarma Cook - Donostia - San Sebastian
Restaurant Xarma Cook is another  addition to San Sebastian's innovative dining scene. The kitchen is very creative and the atmosphere informal. This one is for sure another candidate for a Michelin star, but the prices are indeed very reasonnable.

Hotel Arima - San Sebastian
Created to be blend into the landscape, Hotel Arima is surrounded by an environment that exludes fresh air and purity. "Live green, love green" is the hotel spirit.
The hotel is based on an innovative and ambitious concept of respect for the environment: cutting-edge technology that uses clean energy such as geothermal and aerothermal energy, cleaning water collection systems, water flow reduction filters and selective waste management, among other Things.
It feels a little bit like Scandinavia meets Spain. During our stay the hotel just opened the brand new great 25 meters rooftop pool!